Meet Our Dentists - West Edmonton
Our Mission
Our mission is to perform the highest quality of density with attentive, caring service in a comfortable environment. Your satisfaction is our priority. Our friendly knowledgeable dentists and team members will help you achieve optimum oral health and ensure your visit here is a pleasant one. Our office is accepting new patients and we welcome you to come in.
---
Dr. Monica Lau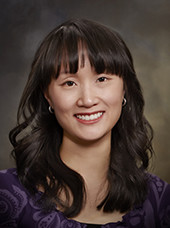 My mission is to provide gentle, caring dentistry to patients of all ages. I enjoy practicing all areas of general dentistry and have a special interest in orthodontics such as braces, Invisalign and Myobrace. Not only do I want to give my patients a beautiful smile, I am now striving to promote healthy faces and airways. Outside of the office, I enjoy playing tennis and spending time with my husband and two children. I was born and raised in Edmonton and continue to live here with my family so I consider myself to be a truly Edmonton dentist! I also speak Cantonese and look forward to helping patients in more areas of the city, especially with the opening of our second location in Windermere (southwest Edmonton).
Dr. Lau graduated from the University of Alberta in 2003 with a D.D.S and a Bachelor of Medical Science.
Dr. Monica Lau works at both the west end and Windermere locations.
---
Dr. Philip Wu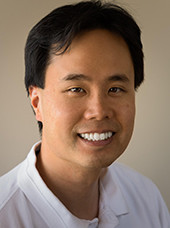 I enjoy taking the time to talk to patients and to get to know them. I like practicing all areas of family dentistry, including orthodontics (braces). In 2002 I completed a Bachelor of Science degree and dental training at the University of Alberta, graduating with a D.D.S. I grew up in Taiwan and moved to Canada at age 12 hence and retain my fluency in Mandarin. In my free time I enjoy cycling and spending time with my wife and children.
Dr. Wu practices dentistry at both ABC Dental Care locations.
---
---
Dr. Chris Maier
I was born in Ontario and went on to California where I graduated from dental school in 1997. I have been living and working in Edmonton over the last ten years it has been very rewarding. The wonderful trails around the city of edmonton have been very enjoyable for me in my free time.
I am passionate about oral health. Helping people keep their teeth in the best health is a priority to me. I provide considerate, comfortable and gentle service to everyone. I am accepting new patients and look forward to meeting you and helping you with your oral health needs.
West Edmonton and Windermere - Whitening, Braces, Myobrace & Invisalign